Congratulations to the winners!
Well done to Josef, Emma, Sammy, Amie and Noah, who solved the clues and claimed the treasure chest prize! Thanks to everyone who played my game, and well done to everyone who correctly identified the secret location. I'll leave the hunt online for a little while, although the prize has been claimed you can still play just for fun.
This Whitstable treasure hunt is based on one of the first ever organized treasure hunts with prizes, which was run by the Weekly Dispatch newspaper in 1904. The paper printed vague descriptions of a walk and if anyone could follow the treasure hider's footsteps they would find a prize.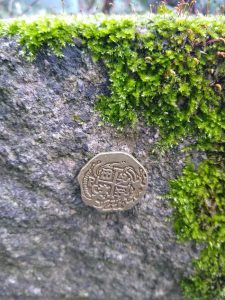 I've described 9 walks in town, and these lead to 9 letter clues hidden around Whitstable. It's a simple game. I'll describe what I see when I go on my walks, you'll need to follow my route to find the special letters. You'll know you're in the right place when you find a secret treasure chest coin.
When you collect the 9 letters they'll reveal a secret word or words. When you work out what the letters spell, go to that location to discover how to enter a prize draw for the treasure!
The treasure prize
The winner will receive a treasure chest filled with historic treasures. These include a Neolithic arrowhead, Roman coins, a Medieval ring, a Tudor bell, an Edwardian toy soldier, Victorian marbles, a silver sixpence, a 1930s bracelet and a WWII badge. The prizes cover many centuries of British history and are all interesting collectables, there are even a few items with a link to Whitstable.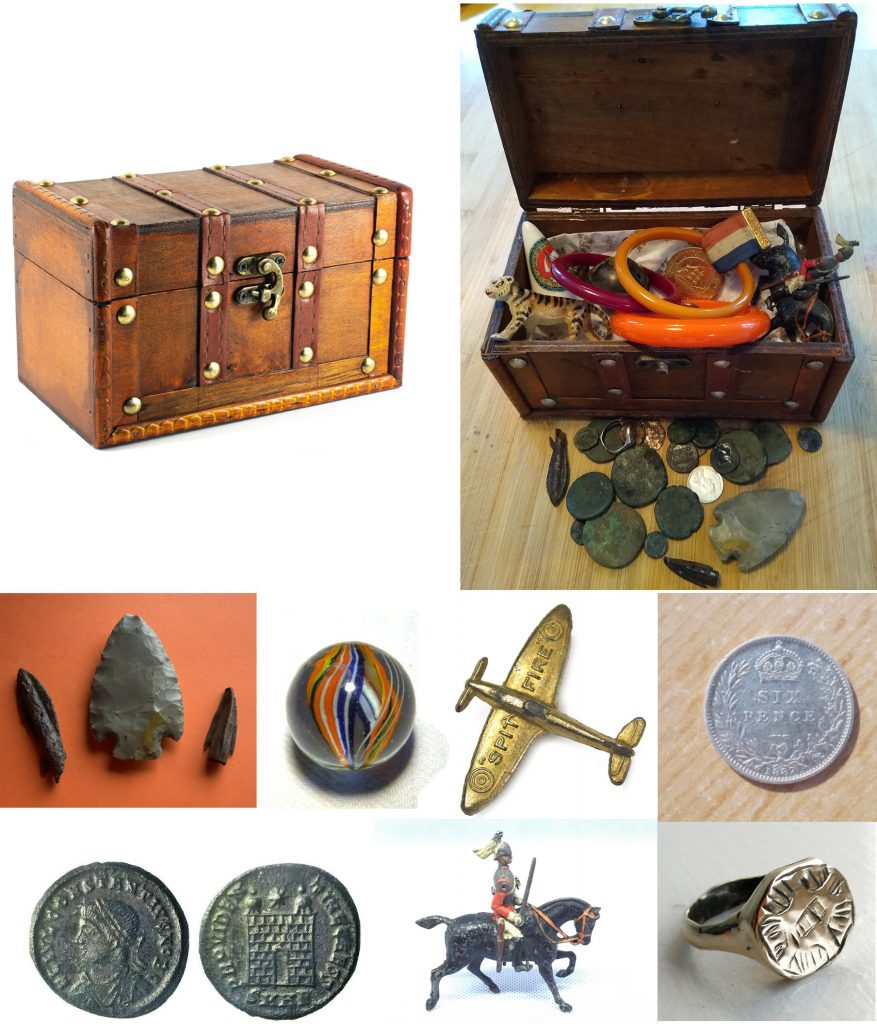 The prize will be awarded at random from among all the correct solutions submitted. The treasure hunt will last for as long as shops are shut in Whitstable, when lockdown ends the draw for the prize will take place.
Want to play? Get solving the clues now!